If you have come across this blog then your interested in alternative news and deep discussion about forbidden politics.
I do the best I can to call out bullshit. I am not afraid to talk about anything that will lead to the truth.
I am now having fun bitching about the 911 truth movement and conspiracy people as well as the hyper emotional peace activist movement.
Over time I have come to believe that there is no such thing as a "truth movement" and also there is no real "peace movement".
It is all just a lot of hot air and emotional bullshit.
Even the peace movement of the 1960's was bullshit. It was the middle class and President Richard Nixon that ended The Vietnam War. Not smelly drug and sex addicted hippies. Not Abby Hoffman all he did was cause trouble.
The assassination of JFK should have triggered a violent reaction from the American people. But nothing happened. It became a hobby. Only one man Michael Collins Piper figured out who was really behind the JFK hit. Mossad. This blog is for Piper.
911 truth was a lot simpler than the JFK assassination. There were arrest of Israeli spies and Israeli nationals on 911. The 911 case was actually easy to solve. It was all bullshit anyway because the American people were told that the alleged hijackers were mostly Saudi. Yet the USA attack and then worse occupied Iraq with it's secular leader Saddam Hussein. Who had no WMD. Holy shit if the media got the American people to look the other way they can do anything. Right? Fuck the media.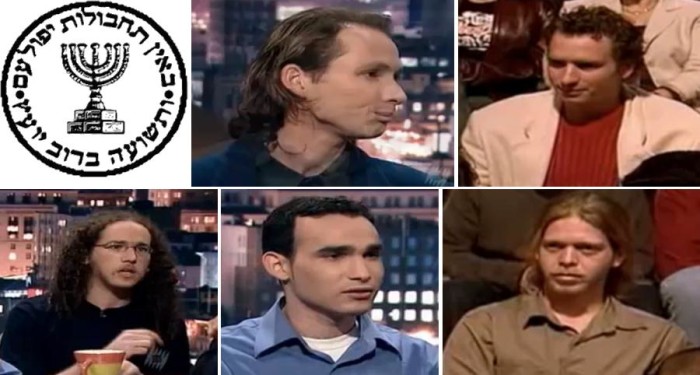 How about the truth movement people who sore that Trump was/is controlled by Bibi Benjamin Netanyahu Prime Minister of Israel . Off the top of my head I can say two events that make that impossible.
1/ Trump had to arrest Michael Kaydar the hoax bomber. Trump dispatched the FBI to pressure the Israelis to give him up. Did Obama and Bush ever do anything like that?
2/ ISIS was beloved by Israel Trump had the CIA cut the funding ISIS and other extremist. Hey what happened to ISIS? Fucking Trump is the best!
To Be continued.